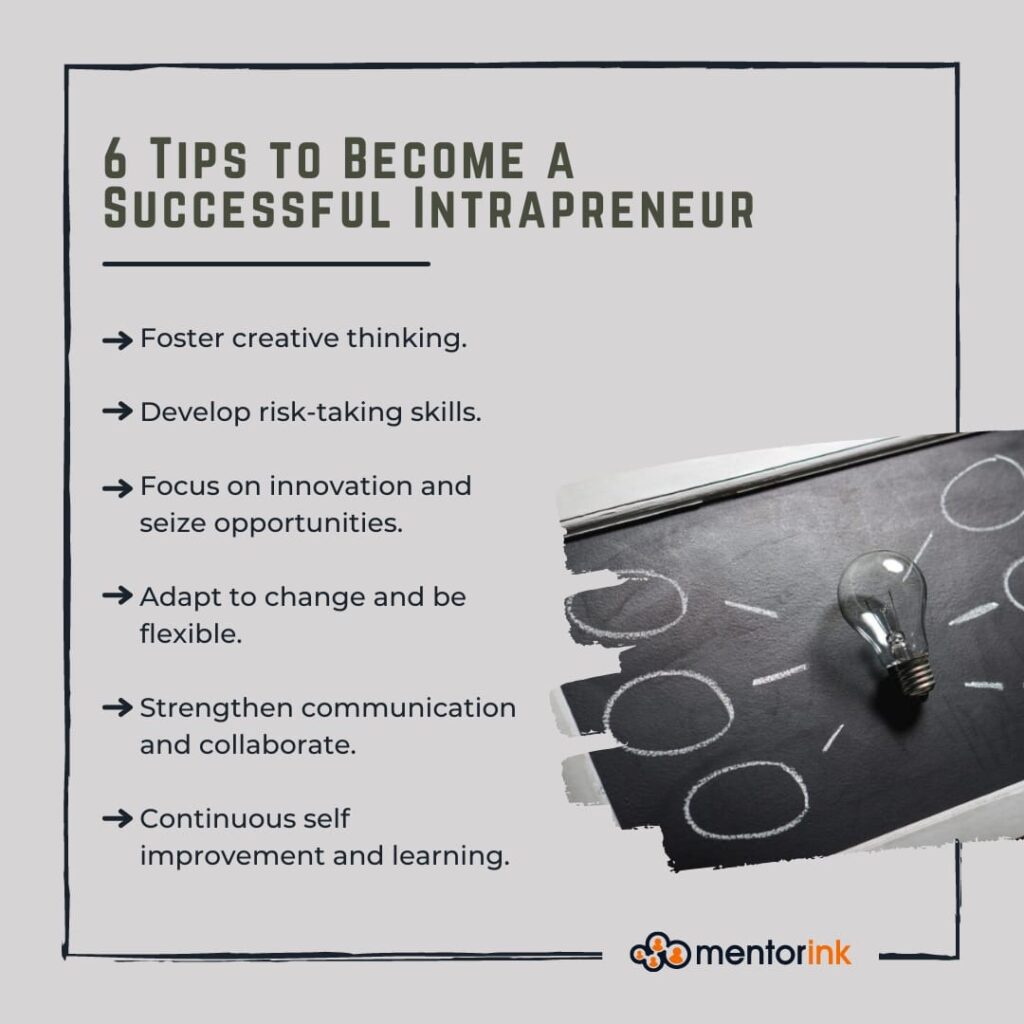 Whenever we talk about a "self-made" man who is a problem solver and a great innovator, the first person that comes to our mind is an entrepreneur. However, an intrapreneur is an equally powerful and innovator person within a company that not many people know about. Take a look the most important 6 tips to become a successful intrapreneur.
Who is an intrapreneur?
Unlike an entrepreneur, who owns a business or company, an intrapreneur is an innovator who is working for a business or company. Simply put, an intrapreneur is an entrepreneur within an organization who develops innovative solutions for the organization.
How to become a successful intrapreneur?
The word "Intrapreneur" does not represent a job title, it can be anyone from the organization with the skills necessary to be considered an intrapreneur.
Following are the six tips that will help you become a successful intrapreneur:
1. Form decent relationships with other employees
A successful entrepreneur needs to have good relationships with his team; the same effort is a three-fold thing for an intrapreneur. First, an intrapreneur must ensure his boss is satisfied and maintain good terms with management and other employees in the corporate hierarchy. A good understanding of your team members benefits you when you need your team's support with your ideas.
2. Be a problem solver
We all have problems in our lives. This is just a part of reality. And, when it comes to work, this is also true. If you want to be successful as an intrapreneur and make yourself indispensable, you need to focus on solving problems before they get out of hand. It's not always easy – especially if the problem came from someone else – but it's worth it!
3. Have a unique perspective
Doing what others do won't make you an intrapreneur; think out of the box to do something for your department's progress. Where everyone else focuses on their department's success, think about how you can help your company progress.
4. Try different ideas
Trial & error is the best way to learn and perform better in an organization, but you do not have to be a part of the research department to conduct research. Instead, work on new business approaches, map out different workflows and experiment to see which works best for your company.
5. Be proactive
Being proactive is not just a buzzword. It's the difference between doing something and being told to do it. In fact, the more proactively you approach your work, the more likely you are to be recognized as an intrapreneur by upper management because of your creative ideas for success. The best way to make yourself stand out at work is by being proactive about what needs to happen next in order to get there!
6. Promote yourself
It's important to ensure everyone recognizes your skills as an intrapreneur to be considered one. It would be best if you promote your ideas, contributions and brandish your achievements so others can see them and acknowledge your efforts.
Conclusion
If you are a problem solver, see the bigger picture, have a knack for innovation and creativity, and everyone acknowledges your efforts and leadership capabilities, congratulations! You have bagged the title of an intrapreneur.
Conversely, if you wish to become a successful intrapreneur, this article is your ultimate guide for that.
Cheers!