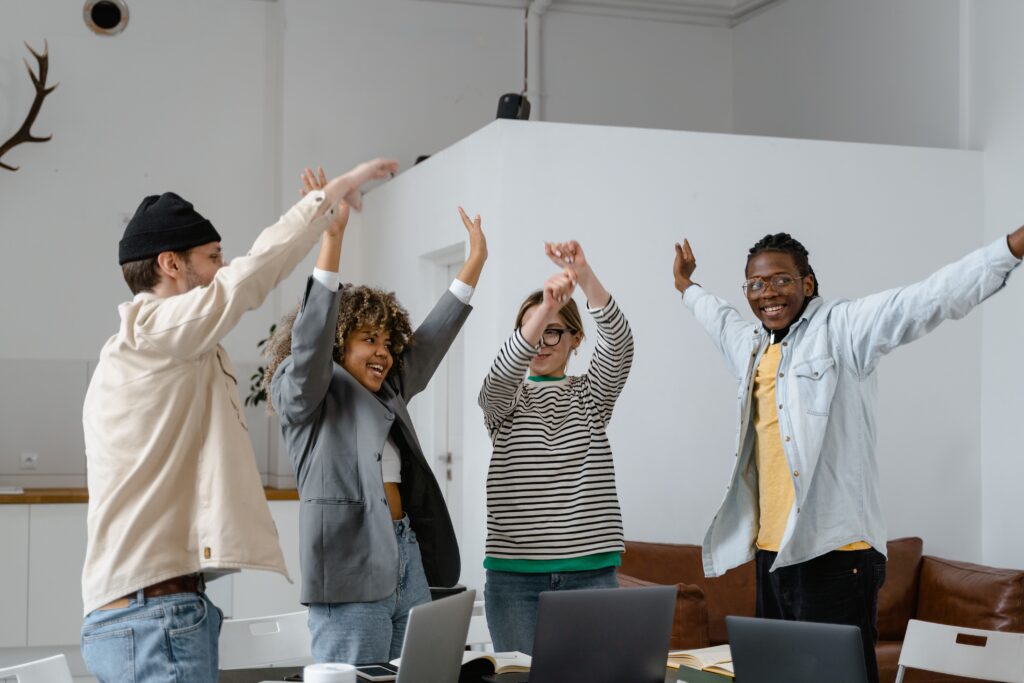 They say improve employee engagement is the bedrock for building great organizations. It gives a sense of purpose to your workforce that motivates employees to put up extra effort and commitment.
When you invest in an employee's emotional, financial, physical, and professional well-being, they return the favor. This explains why engaged employees provide better business results. Looking for ideas to boost engagement? Start with these tips:
1. Provide Your Employees With the Appropriate Tools
First things first, give your employees the basics to complete their job. A solid internet connection, equipment, communication tools, and other software that allow them to meet their daily KIPs as smoothly as possible is mandatory. Providing your employees with the appropriate tools to help them do their jobs effectively and efficiently.
2. Define Employee Roles
When employees know what is expected of them, they are more engaged in their work. Get the right folks on the bus and make sure they're in the right positions.
3. Let Employees Control Their Workstation
Micromanaging and questioning every decision of your team can be highly demotivating. Let them know that you trust their decision. Even if they have a mistake or two, don't be so hard on them. After all, you only learn from making mistakes.
4. Reiterate the Company's Vision
Emphasizing your company's vision helps employees know what they are working towards. This way, you will ensure that every one working for the same goal. 
5. Advocate Regular Feedback 
Employees crave feedback. Why? Because it makes them feel seen and heard. Besides, feedback helps gather actionable insights to boost productivity, improve engagement and enhance employee experience.
6. Reward Employees When Necessary 
Have a reward system in place. Rewards not just motivate the individual winner, they also serve as a booster shot to engaging employees across the organization.
7. Listen to Employees
Don't forget to give your employees a voice. Employees who are aware that their voices are being heard are more engaged and productive. When employees have a voice, they are more likely to use it.
8. Give Working Flexibility
A healthy work-life balance makes life less stressful. Flexibility such as working from home reduces commuting time, energy, and mental space. In a variety of ways, flexible working has been proved to promote employee engagement and well-being. Employers who desire happier, healthier, and more motivated employees should pay attention to this.
9. Encourage Interaction 
Working all the time can make your employees' lives monotonous. A workplace doesn't always have to be about work. Some recreation and interaction on the side in the form of events or happy hour after work can keep everyone motivated. Plus, it's a nice way to get to know each other.
10. Invest in Mentorship Programs for Learning & Development of Employees
Mentorship programs give your employees a chance to improve their skills and develop self-confidence. It provides the employees with a platform to have their voices heard and adapt to the modern changes happening around the world. All these create a positive work culture by increasing employee engagement. Mentoring has a ripple effect since it affects not just your employees but all aspects of a business. It is really worth investing in mentorship programs.
Conclusion
Having a strategy aimed at increasing employee engagement pays off immensely. Employee engagement not just boosts employee productivity but improves retention rate too. At this point, Mentorink can help you run more effective mentoring programs and increase employee engagement and productivity in your company while bringing more ROI. It is the right time now to get Mentorink – Mentoring Software and start to benefit from the numerous services and opportunities it offers!