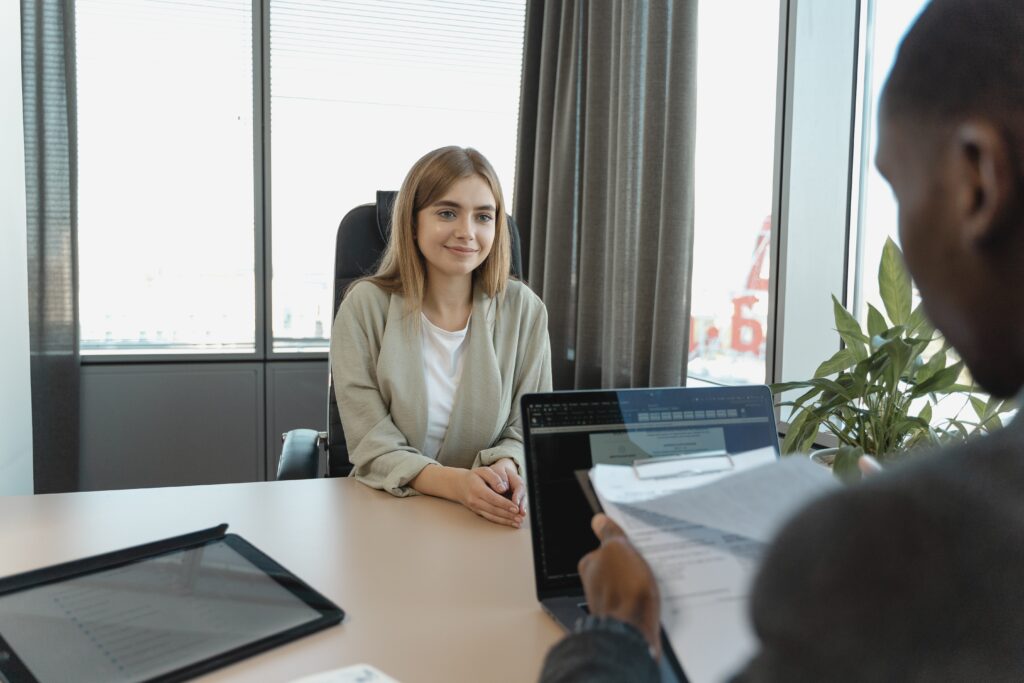 You got the interview? Congratulations, you made a great first impression and they already like you! Below is a list of things you should do and should not do during an interview.
Sitting for an interview is often nerve-wracking, especially if you're applying for a competitive position that requires you to be the best version of yourself. Although being yourself is the ideal way to approach this evaluation, there are still some deciding factors that you need to keep in mind. Read this article to learn about the latest interview Do's and Don'ts.
Interview Do's
Here is what you should do during an interview:
1. Make Sure You Conduct Research
Before heading for your interview, it is better to conduct amply research on the company you are planning to join. You can visit their website and look for free resources that can help you understand the functional design and vision of the company. Additionally, you can read up on the blog or study the company's recent projects to suggest improvements.
2. Ask Questions
Your curiosity about the company's day-to-day operations and how things work within the office space can go a long way in leaving a solid impression on the interviewer. Ensure that you're asking relevant questions that unfold the many characteristics of the company while bettering your knowledge about the enterprise and the work demands. 
3. Highlight Your Strengths and Weaknesses
Having a clear idea of your strengths and weaknesses can help you portray yourself as a collected individual with critical thinking skills. You can suggest your strengths as ammunition for the company while communicating how you're trying to overcome your weaknesses. It is not advised to sing self-praises as they indicate that you're trying to mask your shortcomings.
4. Following-up
After the interview, you can send an e-mail to the interviewer. The e-mail should include a thank you to the interviewers for taking the time out to interview you. It's also the ideal time to ask any other questions you may have in mind, representing your enthusiasm for the role and your passion for joining the organization.
Interview Don'ts
Here is what you shouldn't do during interviews:
1. Don't Speak Badly About Your Old Employers
People sometimes have bad experiences with their employers that lead to them losing their jobs. Of course, it is enticing to complain about the old employer to ensure it doesn't happen to you again, but mentioning their evil deeds will only hurt your credibility. It is best to avoid talking about old job experiences that aren't relevant to the company.
2. Being Late
Punctuality goes a long way in defining your moral characteristics to the potential employer, where being late to the interview might be a deal-breaker for most people. Ensure that you leave your home early and give yourself ample time to reach the destination.
3. Lying to Interviewer
Being deceitful never works, and eventually, the truth surfaces, causing you to lose a significant chunk of your corporate credibility, even if the consequences weren't that dire. It would be best always to be honest with the interviewer and communicate your concerns, expectations, and commitments, so you're not lying numerous more times to cover up the first lie.
4. Don't Talk Over Interviewer
Show that you are a good listener and respectful of conversations. One common mistake people make during the interview is talking over the interviewers and not listening when they are speaking. This can come off as disrespectful and can show that you don't have strong interpersonal skills. If you do this, it will be difficult to build a rapport with them so try to avoid this. 
Conclusion
So there you have it, our complete overview of what you should do and what you shouldn't do during a dream job interview. Remember that confidence is the key here, and keeping yourself calm and collected can do wonders for you in a job interview. We hope the points mentioned above help you in your next job hunt endeavor.
Good luck! 
Sounds exciting?
We would be very happy to support your design and run your mentoring programs
Book your Demo