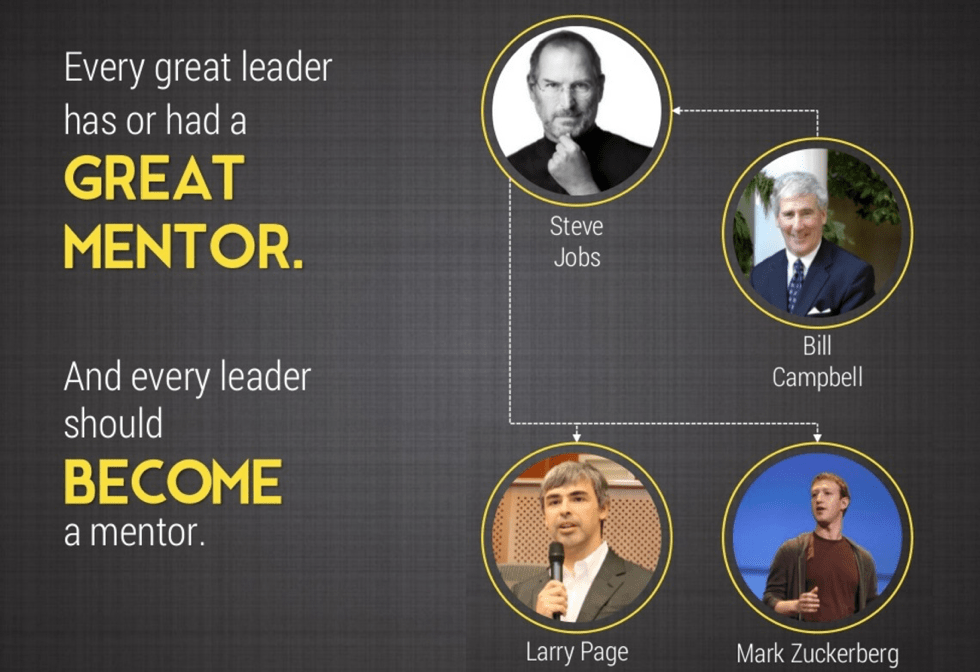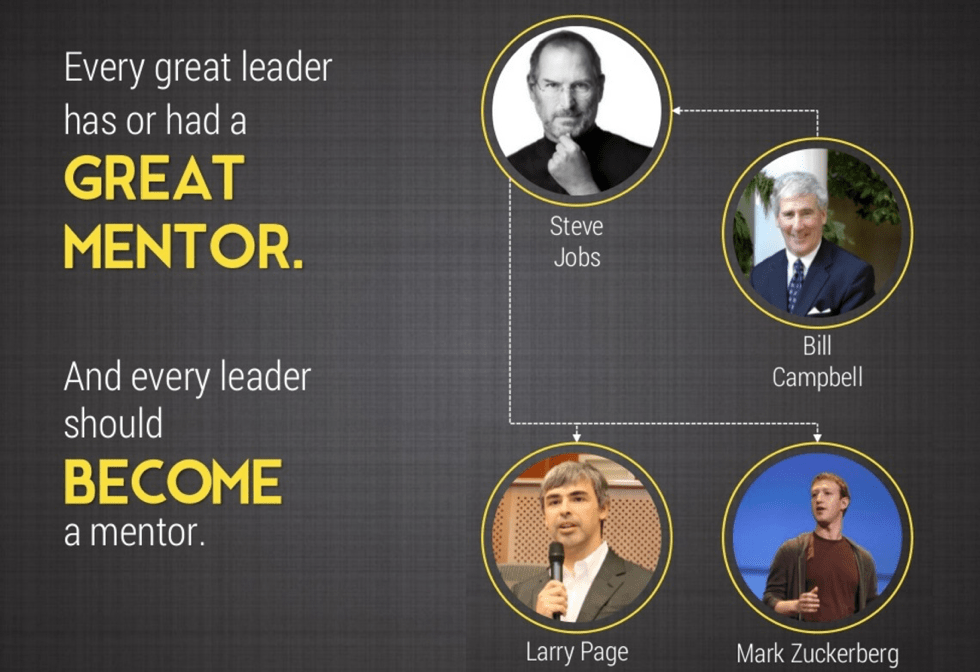 Andreas von der Heydt's article on mentoring as a effective mentor.
Heydt, in his article, mentions "The Power of 2" and mentions that mentorship is a gift for both sides. Reading from Heydt, the new generation of mentoring, which is an integral part of Mentorink, made us very hopeful and happy.
Would you like to join in and discover the Power of 2? We look forward to seeing you among us! www.mentorink.com
Effective and good leaders necessarily have a mentor, and every leader will sooner or later become a mentor. So why? Because mentor learns and develops mentoring and teaching. However, this learning and development process will inevitably make it possible for the mentee to become a mentor.
For example, Steve Jobs; he often consulted with his mentor, Bill Campbell. Jobs was also a real mentor for Facebook founder Mark Zuckerberg and Google founder Larry Page. Mentoring is, in fact, a two-way relationship / concept based on taking and giving, and that's why I'm a big fan of this concept.
Mentoring is not only a concept or process, but a gift for both parties.
A mentor is a person who often provides feedback, understanding, and support to less experienced managers, colleagues, employees and others in a business context through experience and knowledge. The mentor acts as a consultant or mentor.
Mentoring is often used in small or large organizations as part of an employee training program. Like coaching, mentoring is an effective tool that mobilizes people and supports them in their personal and professional development. An effective mentor, in the communication with the mentee, listens and interrogates a lot and evaluates. When evaluated in this context, the following word summarizes the mentoring very well;
As in all relationships, mentoring is effective when both parties make efforts and work.
The indispensables of a successful mentoring process:
Effective Matching System
Whichever management you use (free choice, advice to suggest possible matches, etc.), mentoring requires structuring around the mentee's development needs. It requires a transparent and open process from start to finish.
Coordinated Guidance
Once the mentor and mentee have entered a confidential or open mentoring process, certain key elements (such as confidentiality, frequency of meetings, follow-up system, objectives of the mentoring process, etc.) must be identified.
Accessible Support System
The importance / meaning of mentoring for individuals and institutions should be clearly shared. The mentor and mentee should understand its purpose and tools and should be constantly informed about it.
Functioning Tracking System
If everything went well and the mentor and mentee met at common goals, then the match really turned into a mentoring process. However, if the common goals cannot be met in some way, the mentoring should be terminated in a friendly way. At this point, it can be difficult to end the process if the mentor and mentee are too close.
Instant Assessment System
The objectives set at the beginning of the process should be continuously reviewed and evaluated. Any potential problems need to be addressed and analyzed to improve the impact and quality of the mentoring process.
Last Words
Anyone who is open to learning and development and strives for it can be involved in the mentoring process. Anyone can be a mentor. Being a mentor requires two features that can be learned and developed; effective listening and strong questioning ability.
Regardless of whether you are a small or large company, mentoring is a highly effective personal and professional development tool for you and your colleagues.
Mentoring is neither a magic wand nor a simple, step-by-step success program. Mentoring requires open minded individuals and careful management.
Sounds exciting?
We would be very happy to support your design and run your mentoring programs
Book your Demo