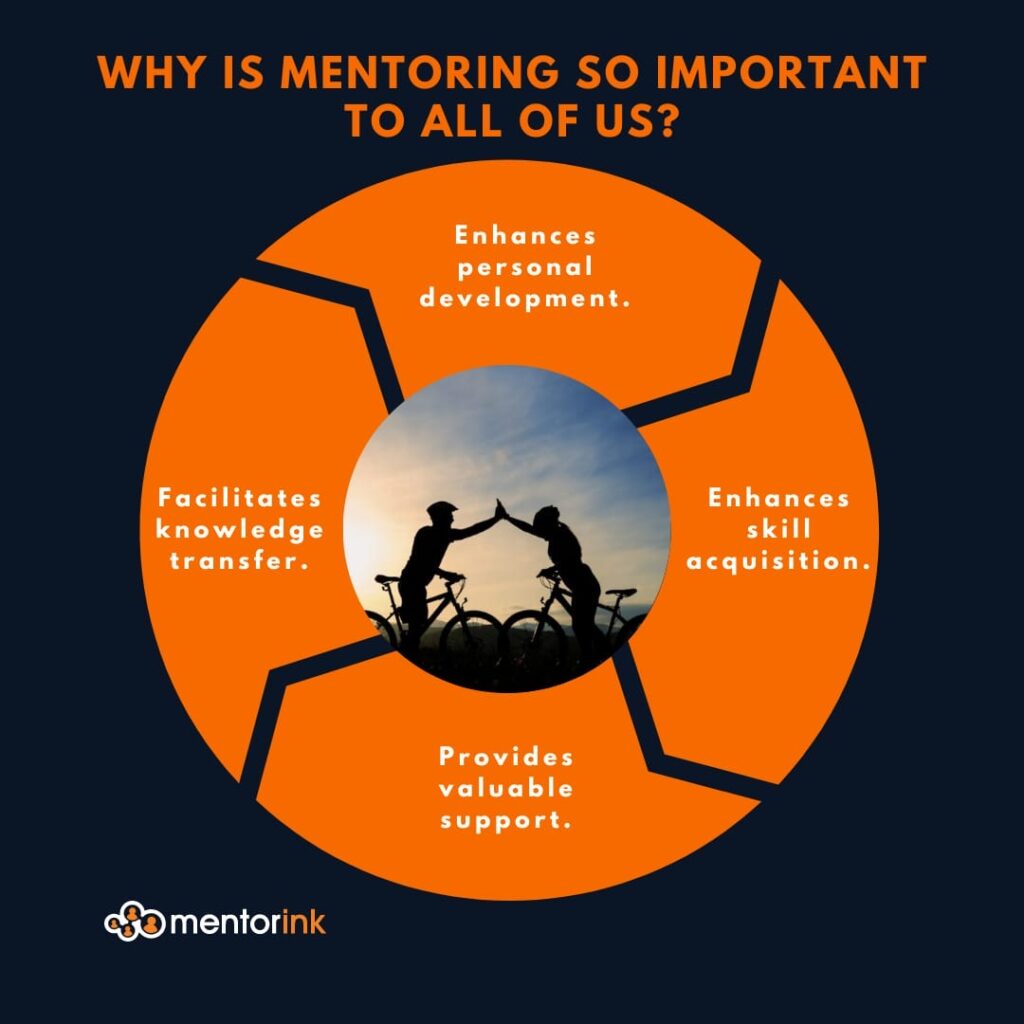 Together, growing and mentoring! Let's see the importance of mentoring.

Did you know that trees growing in the forest can grow much more than trees growing alone in the open field?
Environmental scientists explain this because the tree roots growing in the forest can easily go deep by following the roots of other trees around them. Thus, the roots of the forest trees that meet under the ground can lead to each other and reach to the deepest distances and create a healthy and strong forest in total by ensuring that even the weakest trees among them survive.
Is it not possible for us people to achieve much greater work with our ability to think, question and share, while trees are so capable of learning from each other?
This is of course possible. Our research shows that:
People who have been mentors and mentees are promoted 5 times more frequently in their business life.
People who are mentors or mentees earn 20% more.
More than 70% of Fortune500 companies have mentoring programs.
60% of the top executives are mentoring and 97% say that the mentoring they took in their current position has made a great contribution.
60% of university students say that mentoring is a vital factor in job selection.
In other words, mentoring or learning together is undoubtedly a serious success factor in the life of both mentors and mentees. Okay but why? What makes mentoring different from other education processes?
Mentoring has a very simple but vital difference: it is not only a one-way transfer of knowledge, but also a way of discovering how knowledge can be used (wisdom). In this way, Mentee's needs are combined with Mentor's experience, creating a new learning environment for both Mentee and Mentor. Individuals who develop as they share share deep roots and grow faster and more robustly.
There is a company that dreams of accelerating individual and social development by spreading this model, called Mentorink. With the platform offered by Mentorink, mentoring activities become accessible to everyone. In addition, thanks to the intelligent tools and guidance offered, each Mentor-Mentee couple has the chance to work accurately, goal-oriented, measurable, enjoyable and efficient according to their needs.
Thanks to this structure that we call "the Power of 2", the experiences in accordance with the actual definition of mentoring become possible. We are working hard to bring this experience to the masses.
Join us to be a part of this development! www.mentorink.com