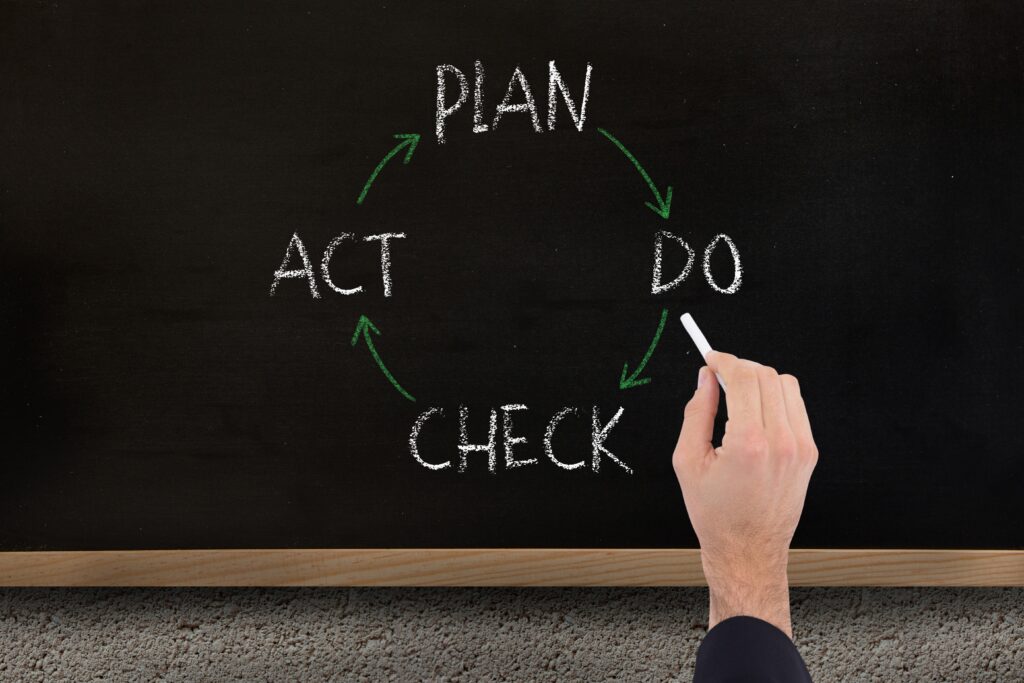 Introduction
We have talked about things to consider before starting mentoring program in the last article. And now let's dive in things to consider during mentoring program. Mentoring programs are invaluable tools for personal and professional growth, providing individuals with guidance, support, and a platform for sharing knowledge and experiences. Whether you're considering launching a mentoring program, enhancing an existing one, or participating as a mentor or mentee, this comprehensive guide will equip you with the knowledge and strategies needed to create and manage a successful mentoring initiative.
Promote the program ℹ︎
Promoting and raising awareness about your mentoring program is crucial to attract potential mentors and mentees and ensure its success. Here's a strategy to effectively promote your mentoring program:
Create Compelling Marketing Materials:

Develop eye-catching posters, brochures, and flyers that highlight the benefits of your mentoring program.
Design a professional and user-friendly website or landing page where individuals can find information and sign up.

Utilize Social Media:

Create dedicated social media profiles or pages for your program on platforms like Facebook, Twitter, LinkedIn, and Instagram.
Regularly post engaging content such as success stories, mentor/mentee testimonials, and program updates.
Use relevant hashtags and encourage followers to share your posts to increase visibility.

Leverage Email Marketing:

Build an email list of potential participants and stakeholders.
Send out regular newsletters with program updates, success stories, and calls to action.
Segment your email list to tailor messages to different groups (e.g., mentors, mentees, supporters).

Collaborate with Partners:

Partner with local businesses, educational institutions, and community organizations to promote your program.
Ask partners to share information about your program with their networks.

Host Information Sessions and Workshops:

Organize in-person or virtual information sessions and workshops to introduce your program to potential participants.
Provide insights into the benefits of mentoring and how your program works.

Engage in Public Speaking and Networking:

Attend relevant community events, conferences, and networking gatherings to speak about the importance of mentoring.
Share your program's mission and encourage people to get involved.

Leverage Media Coverage:

Reach out to local newspapers, radio stations, and online publications to share your program's story.
Prepare press releases and media kits to make it easy for journalists to cover your program.

Utilize Online Advertising:

Invest in targeted online advertising on platforms like Google Ads and social media to reach a wider audience.
Create compelling ad copy and visuals that encourage clicks and sign-ups.

Offer Incentives and Recognition:

Consider offering incentives like certificates, awards, or recognition to outstanding mentors and mentees.
Highlight the achievements of your program participants on your website and social media.

Collect and Share Success Stories:

Encourage mentors and mentees to share their success stories and testimonials.
Share these stories on your website, in newsletters, and on social media to inspire others to join.

Engage with Local Communities:

Participate in community events, fairs, and workshops to connect with potential participants.
Offer on-site registration and information booths at these events.

Measure and Adjust Your Strategy:

Continuously monitor the effectiveness of your promotional efforts.
Use analytics and feedback to refine your approach and focus on what works best.
Remember that consistency is key when promoting a mentoring program. Thus, maintain a strong online presence, engage with your audience, and regularly update your marketing materials to keep the program fresh in people's minds. Additionally, don't underestimate the power of word-of-mouth; encourage program participants to share their positive experiences with others in their networks.
Collect applications via mentoring software 📡
Here's how you can use mentoring software to collect applications for your mentoring program:
Select the Right Mentoring Software:

Choose mentoring software that aligns with your program's needs. Look for features such as application forms, participant matching, communication tools, and reporting capabilities.
Ensure the software is user-friendly for both mentors and mentees.

Create an Online Application Form:

Use the mentoring software to design a comprehensive online application form.
Include fields for essential information, such as name, contact details, background, interests, and availability.
Customize the form to gather specific data relevant to your program, such as skills, goals, or preferences.

Provide Clear Instructions:

Include clear and concise instructions on how to complete the application form.
Offer guidance on what you're looking for in mentors and mentees and what the expectations and commitment entail.

Enable Online Submission:

Make sure the mentoring software allows for easy online submission of application forms.
Test the submission process to ensure it's straightforward and free of technical issues.

Set Up an Application Deadline:

Define a clear deadline for accepting applications.
Use automated notifications within the mentoring software to remind potential participants of the deadline.

Promote the Online Application Form:

Share the link to the application form on your program's website, social media platforms, email newsletters, and any other relevant channels.
Encourage your current mentors and mentees to share the link within their networks.

Track and Manage Applications:

Use the mentoring software's dashboard to monitor incoming applications in real-time.
Categorize applications based on criteria like skills, interests, and availability.

Automate Confirmation and Follow-Up:

Use the mentoring software to automate confirmation emails to applicants upon successful submission.
Send follow-up emails with additional program details or next steps.

Match Participants Efficiently:

Leverage the software's matching capabilities to pair mentors and mentees based on compatibility, goals, and other relevant factors.
Ensure that the matching process is transparent and explained to participants.

Communication Tools:

Utilize the mentoring software's built-in communication tools for initial introductions and ongoing communication between mentors and mentees.
Encourage participants to use these tools to schedule meetings and track progress.

Data Security and Privacy:

Ensure that the mentoring software complies with data protection and privacy regulations to safeguard applicants' information.

Monitor and Evaluate:

Use the software's reporting and analytics features to track the success of your application process.
Collect feedback from participants to continuously improve the application experience.
Hence, by implementing mentoring software effectively, you can streamline the application process, improve communication, and make it easier for mentors and mentees to participate in your program. This, in turn, can lead to a more successful mentoring program overall.
Review applications ⚖︎
Utilizing software for mentor-mentee matching can significantly enhance the efficiency and effectiveness of your mentoring program. Here's a step-by-step guide on how to use such software effectively:
Select the Right Matching Software:

Choose mentoring software that offers advanced matching algorithms and customization options to fit your program's specific needs.
Ensure it integrates well with your existing systems or tools, such as your database or communication platforms.

Define Matching Criteria:

Work with your program team to identify the criteria that will be used for matching mentors and mentees. This can include factors like skills, goals, interests, availability, location, and experience level.

Customize the Matching Algorithm:

Configure the software's matching algorithm to take into account the criteria you've defined.
Set weighted values for each criterion to prioritize certain factors over others, depending on your program's goals.

Collect Participant Information:

Use the software to collect detailed information from both mentors and mentees during the application process.
Encourage participants to provide as much relevant information as possible.

Database and Profile Creation:

Create comprehensive profiles for both mentors and mentees within the software, based on the collected information.
Ensure that profiles are complete, up-to-date, and accurately reflect each participant's skills, experience, and goals.

Run the Matching Algorithm:

Initiate the matching process within the software, allowing it to analyze participant profiles based on the predefined criteria and weights.
Ensure that the algorithm runs efficiently and provides timely results.

Review and Verify Matches:

Review the matched mentor-mentee pairs generated by the software.
Verify that the matches align with the program's goals and the preferences of both mentors and mentees.

Provide Match Feedback:

If the software allows, provide participants with details about their match, including the reasons behind the pairing and any common interests or goals.
Encourage participants to provide feedback or request changes if they have concerns about the match.

Facilitate Initial Meetings:

Use the software's communication tools to facilitate introductions and initial meetings between mentors and mentees.
Offer guidelines and resources for effective mentoring relationships.

Monitor Progress and Satisfaction:

Continuously track the progress of mentor-mentee relationships through the software.
Collect feedback from participants to gauge their satisfaction and make improvements as needed.

Adjust Matching Criteria:

Periodically review and refine the matching criteria and algorithm based on feedback and program outcomes.
Stay flexible and open to adjusting the matching process to better meet the evolving needs of your participants.

Data Security and Privacy:

Ensure that the software complies with data protection and privacy regulations to safeguard participants' information.
Thus, be open to adapting your matching process as you gather feedback and learn from the experiences of your mentors and mentees.
Develop training materials ✏︎
Developing effective training materials is essential for ensuring that participants in your mentoring program are well-prepared and equipped with the necessary knowledge and skills. Here's a step-by-step guide to help you create comprehensive training materials:
Define Learning Objectives:

Start by clearly outlining the specific learning objectives of your training materials. What do you want participants to know, understand, or be able to do after completing the training?

Identify Target Audience:

Understand the characteristics and needs of your target audience (mentors, mentees, or both).
Tailor your training materials to address the unique requirements and expectations of each group.

Content Development:

Organize your content into modules or sections, each covering a specific topic or skill.
Create content that aligns with your program's goals, including mentoring best practices, communication skills, goal setting, and conflict resolution.

Select Training Methods:

Determine the most suitable training methods for your audience and objectives. Options include written materials, videos, webinars, workshops, and interactive exercises.
Consider incorporating a variety of methods to cater to different learning styles.

Design Visuals and Graphics:

Use visuals, graphics, and infographics to enhance the clarity and appeal of your training materials.
Ensure that visuals are relevant and support the content.

Develop Written Materials:

If you're creating written materials (e.g., manuals, handbooks, guides), ensure they are well-organized, concise, and easy to read.
Use headings, subheadings, bullet points, and numbered lists to structure the content for clarity.

Create Interactive Elements:

Develop interactive elements, such as quizzes, case studies, role-playing scenarios, and discussion questions, to engage participants and reinforce learning.

Incorporate Real-Life Examples:

Include real-life examples, success stories, and testimonials to make the training materials relatable and inspiring.

Provide Practical Tools and Templates:

Offer practical tools and templates that participants can use in their mentoring relationships, such as goal-setting worksheets, meeting agendas, and feedback forms.

Ensure Accessibility:

Make sure your training materials are accessible to all participants, including those with disabilities.
Consider offering alternative formats, such as text-to-speech options or transcripts for videos.

Review and Proofread:

Have your training materials reviewed and proofread by subject matter experts, educators, or mentors to ensure accuracy and clarity.

Pilot Testing:

Before finalizing your training materials, conduct a pilot test with a small group of participants to gather feedback and identify areas for improvement.

Incorporate Feedback:

Use the feedback from the pilot test to refine your training materials and make necessary revisions.

Design Layout and Formatting:

Pay attention to the layout and formatting of your training materials to make them visually appealing and easy to navigate.

Provide Clear Navigation:

If your training materials are digital, ensure that they have clear navigation menus, hyperlinks, and a table of contents for easy access to different sections.

Include a Resource Section:

Include a resource section with references, recommended readings, and links to additional materials for participants who want to delve deeper into specific topics.

Create a Training Schedule:

Develop a training schedule or curriculum that outlines when and how participants should engage with the training materials.

Delivery and Accessibility:

Decide how you will deliver the training materials—whether in-person, via an online platform, or through a combination of both.
Ensure that the materials are easily accessible to all participants, regardless of their location or technical proficiency.

Continuous Updates:

Commit to regularly updating your training materials to keep them relevant and aligned with best practices in mentoring.

Feedback Mechanism:

Establish a mechanism for participants to provide feedback on the training materials and incorporate their suggestions for improvements.
Organize kickoff event ▶︎
Here's a step-by-step guide to help you plan and execute a successful kickoff event:
Define Objectives:

Clearly outline the goals and objectives of the kickoff event. What do you want to achieve? This could include introducing participants, establishing expectations, and fostering a sense of community.

Set a Date, Time, and Venue
Develop an Agenda:

Create a detailed agenda for the kickoff event. Include key activities, speakers, and topics to be covered.
Allocate time for introductions, presentations, interactive activities, and networking.

Identify Key Speakers and Facilitators:

Select speakers and facilitators who can provide valuable insights and set a positive tone for the event.
Invite program leaders, mentors, mentees, and guest speakers who can share their experiences and expertise.

Prepare Presentation Materials:

Create engaging presentation materials that align with the agenda. Use visuals, slides, videos, and interactive elements to enhance the presentations.
Ensure that presenters are well-prepared and have access to the necessary equipment.

Promote the Event:

Develop a marketing plan to promote the kickoff event to your participants.
Utilize email invitations, social media, posters, and any other relevant channels to reach out to potential attendees.

Registration and RSVPs:

Set up a registration system to track attendance and gather RSVPs from participants.
Send confirmation emails or messages to registered participants with event details and any pre-event materials they may need.

Plan Icebreaker Activities:

Include icebreaker activities or networking sessions to help participants get to know each other and build connections.
Icebreakers can be especially important if your mentoring program has both mentors and mentees meeting for the first time.

Provide Resources:

Prepare and distribute resources that participants may need during or after the event, such as program manuals, guidelines, contact lists, and mentoring agreements.

Offer Refreshments and Breaks:

If hosting an in-person event, plan for refreshments, snacks, and breaks to keep attendees energized and comfortable.
For virtual events, suggest that participants have refreshments available on their end.

Capture the Event:

Arrange for event documentation, such as photographs, video recording, or live streaming, to capture the highlights and share them with participants who may have missed the event.

Engage Participants:

Encourage active participation by involving attendees in discussions, Q&A sessions, and group activities.
Create opportunities for participants to share their expectations and goals.

Acknowledge Achievements:

Recognize and celebrate the accomplishments and contributions of mentors, mentees, and program supporters.
Highlight any success stories or testimonials.

Collect Feedback:

Distribute post-event surveys or feedback forms to gather input on the kickoff event.
Use this feedback to improve future events and the overall mentoring program.

Follow Up:

Send thank-you notes or emails to participants and speakers to express appreciation for their attendance and contributions.
Share event highlights and important takeaways with all program participants.
Therefore a well-organized kickoff event can set a positive tone for your mentoring program, build enthusiasm among participants, and establish a strong sense of community. Thus, continuously communicate with your mentors and mentees, provide ongoing support, and encourage them to actively engage in the program.
Schedule regular check-ins ☑︎
Scheduling regular check-ins is a crucial part of maintaining effective communication and monitoring progress in your mentoring program. Here's a step-by-step guide to help you establish and manage these check-ins:
Determine the Frequency:

Decide how often you'll schedule check-ins. The frequency can vary based on the preferences and needs of your mentors and mentees but typically ranges from weekly to monthly.

Choose the Mode of Communication:

Select the most convenient mode for check-ins, such as in-person meetings, phone calls, video conferences, or a combination of these methods.
Ensure that the chosen mode aligns with the preferences and availability of both mentors and mentees.

Create a Shared Calendar:

Set up a shared calendar or scheduling tool where mentors and mentees can view and select available time slots for their check-ins.
This minimizes scheduling conflicts and streamlines the process.

Define the Purpose of Check-Ins:

Clearly communicate the purpose of each check-in. It could be for goal tracking, problem-solving, skill development, or simply building a strong mentoring relationship.
Provide a structured agenda or discussion points for the check-in.

Set Expectations:

Ensure that mentors and mentees understand the expectations for each check-in. They should come prepared with any necessary updates, questions, or discussion topics.
Emphasize the importance of regular attendance and punctuality.

Encourage Open Communication:

Foster an environment where mentors and mentees feel comfortable sharing their thoughts, concerns, and feedback.
Encourage active listening and empathy during check-ins.

Monitor Progress:

Use check-ins to track progress toward mentoring goals and objectives. Assess whether both parties are benefiting from the relationship.
Adjust mentoring plans and strategies as needed based on the feedback and progress observed.

Document Check-In Notes:

Keep records of each check-in, including key discussion points, action items, and agreed-upon next steps.
These notes can serve as a reference and help mentors and mentees stay accountable.

Address Challenges:

Use check-ins as an opportunity to address any challenges or conflicts that may arise during the mentoring relationship.
Provide guidance on conflict resolution and seek mutually beneficial solutions.

Celebrate Achievements:

Recognize and celebrate the achievements and milestones reached during the mentoring program.
Highlight successes and share them with the larger mentoring community for motivation and inspiration.

Provide Ongoing Support:

Offer mentors and mentees access to additional resources and support outside of the regular check-ins, such as training materials, workshops, or mentoring program coordinators.

Gather Feedback:

Periodically solicit feedback from mentors and mentees about their check-in experiences and the overall mentoring program.
Use this feedback to make improvements and adjustments.

Be Flexible:

Recognize that the needs of mentors and mentees may change over time. Be flexible in adjusting the frequency or format of check-ins if necessary.

Follow Up After Check-Ins:

Encourage mentors and mentees to follow up on action items and commitments made during check-ins.
Provide additional resources or assistance as needed.
Regular check-ins are a cornerstone of effective mentoring relationships. By establishing a clear structure, maintaining open communication, and addressing challenges proactively, you can help ensure that both mentors and mentees benefit from these interactions throughout the duration of your mentoring program.
Provide ongoing support via mentoring software ❤️
Providing ongoing support via mentoring software can enhance the effectiveness and efficiency of your mentoring program. Here are steps on how to use mentoring software to offer ongoing support:
Choose the Right Mentoring Software:

Select mentoring software that offers robust features for ongoing support, including communication tools, tracking capabilities, and reporting functionalities.

Maintain Regular Communication:

Encourage mentors and mentees to use the software's communication tools for regular check-ins, updates, and sharing resources.
Provide guidelines on how to effectively communicate through the platform.

Offer Resources and Content:

Use the mentoring software to share relevant resources, articles, videos, and training materials with mentors and mentees.
Organize content into categories or a resource library for easy access.

Facilitate Peer Learning:

Create discussion forums or chat groups within the mentoring software to facilitate peer-to-peer learning and networking among mentors and mentees.
Assign moderators or mentors to facilitate discussions and answer questions.

Schedule Reminders and Notifications:

Utilize the software's scheduling and notification features to send reminders for check-ins, training sessions, and important program milestones.
Keep participants informed and engaged.

Monitor Progress and Engagement:

Use the mentoring software to track and monitor the progress of mentoring relationships.
Identify any gaps or issues and provide timely support or interventions as needed.

Encourage Goal Setting and Tracking:

Use the software to set mentoring goals and allow participants to track their progress toward these goals.
Encourage regular updates on goal achievement during check-ins.

Provide Feedback Mechanisms:

Create feedback mechanisms within the mentoring software to allow mentors, mentees, and program administrators to provide feedback on the program, resources, and their experiences.
Use this feedback to make improvements.

Offer Direct Support Channels:

Provide direct channels within the software for participants to seek support or assistance.
Assign program coordinators or mentors to respond to inquiries promptly.

Facilitate Mentor-Mentee Matching Updates:

If mentoring pairs need adjustments or changes, use the software to facilitate the process.
Ensure that any changes are communicated clearly to all parties involved.

Conduct Surveys and Assessments:

Use the software to administer surveys and assessments to evaluate the effectiveness of the mentoring program and gather input on areas for improvement.

Leverage Reporting and Analytics:

Take advantage of the software's reporting and analytics features to generate insights into program performance, participant engagement, and outcomes.
Use data to make data-driven decisions and enhancements.

Provide Training and Support Materials:

Offer training modules and support materials directly within the mentoring software for participants who want to improve their mentoring skills or access additional resources.

Support Scaling and Expansion:

If your mentoring program grows or expands, ensure that the software can accommodate an increased number of participants and mentoring relationships.

Foster a Community:

Encourage a sense of community among mentors and mentees by facilitating group discussions, mentor-mentee networking events, or virtual meetups within the software.

Address Technical Issues:

Provide technical support for participants who encounter issues with the mentoring software to ensure a smooth user experience.

Offer Recognition and Rewards:

Recognize and reward participants who actively engage in the program, achieve goals, or contribute positively to the mentoring community.
To explain, by effectively using mentoring software to provide ongoing support, you can create a dynamic and responsive mentoring environment that helps mentors and mentees thrive and achieve their goals within your program.
Track progress and outcomes 📈
Tracking progress and outcomes in your mentoring program is essential for assessing its effectiveness and making data-driven improvements. Here's a step-by-step guide on how to track progress and outcomes effectively:
Define Key Metrics and Goals:

Clearly define the key performance metrics and goals for your mentoring program. What are you trying to achieve? Examples may include increased skills development, career advancement, or improved job satisfaction.

Select Tracking Tools and Software:

Choose appropriate tracking tools or mentoring software that can capture and store relevant data efficiently.
Ensure that the software provides reporting and analytics features.

Collect Baseline Data:

Before the program starts, collect baseline data on participants' skills, goals, and expectations.
This initial data will serve as a reference point for measuring progress.

Establish a Reporting System:

Set up a regular reporting schedule, such as monthly or quarterly, to capture and analyze data.
Designate responsibility for data collection and reporting within your program team.

Monitor Mentor-Mentee Interactions:

Use mentoring software or tracking tools to monitor interactions between mentors and mentees. Track the frequency and nature of their meetings and communications.

Track Goal Achievement:

Encourage mentors and mentees to set specific, measurable goals at the beginning of the mentoring relationship.
Regularly assess and track progress toward these goals.

Collect Feedback:

Use surveys, feedback forms, and interviews to gather feedback from mentors and mentees about their experiences and the impact of the mentoring program.
Ask about perceived benefits, challenges, and areas for improvement.

Analyze Performance Metrics:

Analyze quantitative metrics, such as skills development, promotions, or retention rates, to assess the program's impact.
Compare current data to the baseline data to determine progress.

Evaluate Success Stories:

Highlight and evaluate success stories and testimonials from participants who have achieved their mentoring goals.
Share these stories as examples of the program's positive impact.

Measure Participant Satisfaction:

Measure participant satisfaction with the mentoring program using surveys or feedback mechanisms.
Assess their overall experience and the quality of mentor-mentee relationships.

Identify Challenges and Roadblocks:

Identify any challenges or roadblocks participants have faced during the program.
Analyze the data to determine common issues and areas where additional support is needed.

Use Data to Make Improvements:

Utilize the collected data to make informed decisions and improvements in the program.
Adjust program elements, mentoring pairings, or resources based on the findings.

Share Progress and Outcomes:

Share progress updates and outcomes with program stakeholders, mentors, mentees, and supporters.
Transparency about the program's impact can boost engagement and motivation.

Celebrate Achievements:

Celebrate milestones and achievements within the mentoring program, such as skills development, promotions, or successful project completions.
Recognize and reward participants for their efforts and accomplishments.

Regularly Review and Update Metrics:

Periodically review and update the key metrics and goals of your mentoring program to ensure they remain relevant and aligned with organizational objectives.

Continuously Improve:

Continuously use the data and insights gained from tracking progress and outcomes to make iterative improvements to the program.
Stay flexible and adapt to the evolving needs of your participants.
To explain, tracking progress and outcomes is an ongoing process that allows you to assess the impact of your mentoring program and make necessary adjustments to enhance its effectiveness. Thus regularly communicate the results and benefits of the program to all stakeholders to maintain their support and enthusiasm.
Evaluate and refine the program 👓
Evaluating and refining your mentoring program is essential for continuous improvement and ensuring that it meets its intended goals and objectives. Here's a step-by-step guide to help you evaluate and refine your program:
Establish Clear Evaluation Objectives:

Determine what specific aspects of your mentoring program you want to evaluate. This could include program effectiveness, participant satisfaction, goal achievement, mentor-mentee relationships, or overall impact.

Define Key Performance Indicators (KPIs):

Identify key performance indicators that will help you measure the success of your program. These may include retention rates, skills development, promotion rates, or participant engagement levels.

Collect Evaluation Data:

Use surveys, questionnaires, interviews, focus groups, and feedback mechanisms to collect data from mentors, mentees, program coordinators, and other stakeholders.
Collect both quantitative data (e.g., survey responses) and qualitative data (e.g., open-ended feedback) to gain a comprehensive understanding of the program's strengths and weaknesses.

Analyze Data and Identify Patterns:

Analyze the collected data to identify patterns, trends, and areas for improvement.
Look for common themes in participant feedback and compare the results against your KPIs.

Assess Goal Achievement:

Evaluate the extent to which mentors and mentees have achieved their goals and objectives.
Determine if the program has had a measurable impact on participants' skills, career development, or other desired outcomes.

Review Participant Satisfaction:

Assess participant satisfaction with the program through surveys and feedback mechanisms.
Identify areas where participants express high satisfaction and areas where improvements are needed.

Seek Feedback on Mentor-Mentee Relationships:

Gather feedback specifically about mentor-mentee relationships. Determine if participants are experiencing effective and supportive mentoring connections.
Address any issues or challenges related to these relationships.

Review Program Structure and Processes:

Evaluate the overall structure and processes of your mentoring program, including mentor-mentee matching, training, communication, and support mechanisms.
Identify areas where streamlining or adjustments may be necessary.

Compare Against Program Objectives:

Compare the evaluation results against the program's initial objectives and goals. Determine whether the program is meeting its intended purpose and aligning with organizational objectives.

Identify Success Stories and Best Practices:

Highlight success stories and best practices within the program. Share these examples with participants to inspire and motivate them.
Identify mentors and mentees who have excelled and can serve as role models.

Gather Input from All Stakeholders:

Seek input from all program stakeholders, including mentors, mentees, program coordinators, and senior leadership, to ensure a well-rounded evaluation.

Create an Action Plan:

Based on the evaluation findings, develop a detailed action plan that outlines specific steps for program refinement and improvement.
Prioritize action items based on their impact and feasibility.

Implement Changes and Refinements:

Implement the changes and refinements identified in the action plan. Ensure that all program staff and participants are aware of and prepared for any adjustments.

Communicate Changes to Participants:

Communicate changes and improvements to mentors and mentees, explaining the reasons behind them and the expected benefits.
Provide guidance on how participants should adapt to the refinements.

Monitor Progress After Refinements:

Continue to monitor the program after implementing refinements. Assess whether the changes are having the desired impact and if any additional adjustments are needed.

Establish a Regular Review Cycle:

Establish a regular review cycle for evaluating and refining your mentoring program, such as quarterly, semi-annually, or annually, to ensure ongoing improvement.

Celebrate Achievements:

Celebrate the achievements and positive changes that result from program refinements. Recognize the efforts of mentors, mentees, and program coordinators in making the program better.

Maintain Open Communication:

Maintain open lines of communication with all program participants and stakeholders to keep them informed about program updates and improvements.
By actively seeking feedback, analyzing data, and making targeted improvements, you can enhance the overall impact and success of your mentoring initiative.
Conclusion
To summarize, mentoring is a dynamic and transformative process that can profoundly impact personal and professional growth. This guide equips you with comprehensive insights and practical steps to create and manage successful mentoring programs. From initial planning to ongoing support and evaluation, it offers valuable strategies to maximize the benefits of mentoring for all participants.
Emphasizing the importance of adaptability, communication, and continuous improvement, this guide empowers you to foster meaningful connections, promote growth, and create a supportive mentoring community. Whether you're initiating a new program or enhancing an existing one, your commitment to mentoring can lead to personal and organizational success.
Sounds exciting?
We would be very happy to support your design and run your mentoring programs
Book your Demo