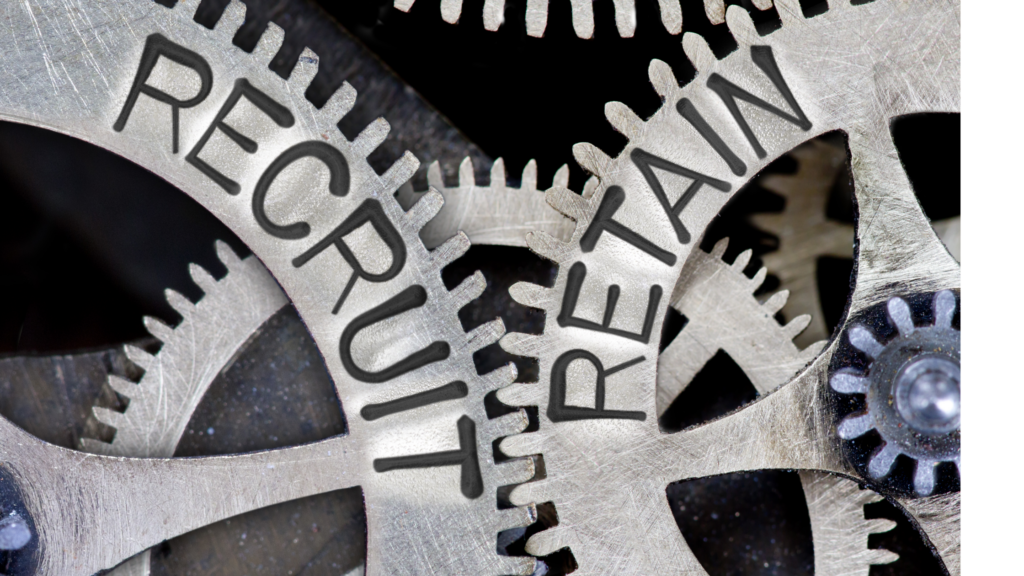 Recruit employees with mentoring? Sounds good!
A recent report by Gallup suggests that millennials are more likely to switch jobs than any other generation before them frequently. One out of six millennials is open to work and does not connect emotionally with their employer or the company. And since the market workforce comprises mainly of the 80s and 90s kids now, employee retention is becoming a headache for even the most reputable organizations.
One of the main reasons why job-hopping is becoming very common now is the reduced engagement in the workplace. Since employees take little to no interest in the company's goal, they're there only to complete their designated hours. It is also a possibility that the companies aren't giving enough value to their employees' work, and as soon as individuals find a better opportunity, they go for it.
In addition to employee retention matter, how companies can attract high-value and skilled employees and recruit them is an important issue that should be addressed.
So, how do you optimize your recruiting and retaining practices in this complex and vast market, so that people prefer your company and stick with you for extended periods? The answer is simple: Through mentoring.
How Can Mentoring Help Companies Recruit and Retain Employees?
With the new digital wave and tons of stuff to do, people are extra cautious about spending their money, time, and resources. They want to be a part of an organization that brings them value and a path for unlimited growth. Hence, to adopt, many companies now offer an exclusive mentorship program to all their employees as a joining bonus.
This program revolves around the expertise of industry-specific professionals that know the intricacies of the subject matter and can guide a confused soul. As this adds significant value to the job position, companies can easily attract new talents.
Mentorship programs provide a communication medium that can allow the mentors to give advice, and in turn, mentees can ask questions or address concerns. More often than not, this guidance results in a seamless flow of professional knowledge, and the employees feel valuable knowing they have a senior individual by their side. Employees feel more connected to their jobs, boosting their work ethic and increasing their daily productivity. Thus, companies can effectively retain high-performing employees.
In short, companies investing in mentoring programs are more likely to attract new talents and they will benefit from higher job satisfaction rates and lower turnover rates. Also the companies that are known as workplaces where the employees have job satisfaction and the turnover rate is low can recruit better employees in a more easy way than other companies.
Why is the job satisfaction rate among employees having a mentor higher than those who do not have one, which leads them to stay long-term?
Here are some key benefits a mentoring program can aid your employees. Take a look at the benefits from the point of mentees:
Skill Development and Confidence
An extensive mentorship program allows the employees to identify the necessary skills to be good at the job. This way, if someone is perplexed or overwhelmed by work, they can find a clear path to follow to excel at their job. These clear skill development guidelines are also necessary to prevent employees from spending extended hours on skills they might not even need.
Additionally, once employees master the new skills, they are more likely to be more confident in daily work. There will be fewer doubts in their minds about their capabilities, ultimately allowing them to make better decisions.
Career Support and Goal Identification
Many employees that are part of the company may not be sure if they want to pursue a career in their current industry. Many more would be confused whether their career will ever take a huge positive turn or they'll stay stuck in one place.
You must provide a medium that addresses these concerns and solidifies the long-term and short-term goals. Surprisingly mentorship programs cater to these issues immaculately, where employees find professional advice that can help them build their career within the company.
Comfortable Workplace
Physical and mental peace is vital for employees to perform at their highest level, and any unaddressed discomfort can create future problems. Luckily, mentoring can give your employee the personal satisfaction and confidence that allows them to operate without anxiety or stress. It also promotes a positive and supportive work environment free of divisions or beef among the employees and management.
It is not all for mentees; mentors benefit from these programs too!
If you become a mentor, there are many ways this practice can enrich your lives. For example:
You can benefit from diversity to improve your communication skills and better navigate your relationship with mentees.
Each employee can bring a unique perspective to the table, which is why you are always learning new things, allowing you to grow personally and professionally.
Your mentorship experience can be incredibly valuable in taking your career forward, as it is proof that you are well-suited for leadership roles.
The personal satisfaction a person can get from directly contributing to the betterment of someone's life is unparalleled.
Conclusion
Mentoring is not only an effective tool that can help companies attract high-value and skilled individuals but also it provides them with retaining their high-performing employees.
It is a breath of fresh air for companies that want to revitalize their workplace environment and push their employees to be their best selves. And since this practice is mutually rewarding for both parties involved, you can be sure that you're investing in your company's future.
We hope this article helped you learn how mentoring helps professional companies recruit and retain employees.